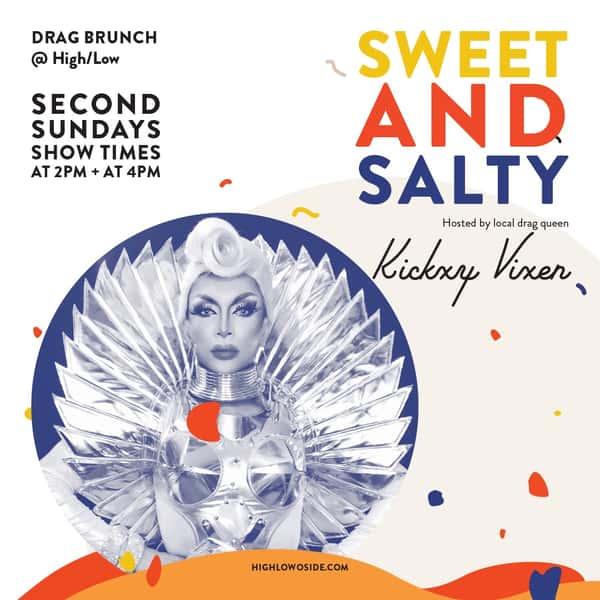 Sweet & Salty
+ Sunday, August 14th + 

Kickxy Vixen // Madam LaQueer of RuPaul's Drag Race // Ella Mentary // Wilhemina Caviar

Every Second Sundays!

High/Low has cooked up the perfect drag show for anybody craving something sweet and feeling a little salty. Join us every second Sunday for some beachfront drag with host Kickxy Vixen and all her squirrel friends. 

Two show times: 2PM & 4PM

P.S. don't forget to tip the queens... Ask your server for change!
TICKETS